Thank You for Your Donation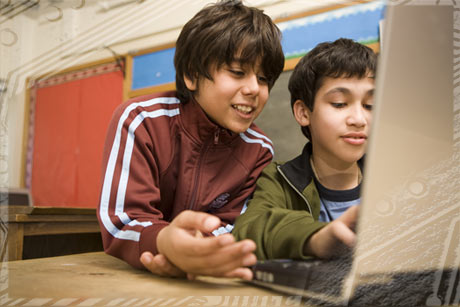 As a direct result of the evolution and interface of technology and Cyberspace, children - at an increasingly younger age - have access to the Internet and they are actively integrating the technology for socialization. i-SAFE encourages and enables students to engage technologies as sophisticated cyber citizens through traditional curriculum and innovative education platforms. Your donation of $20, $50, $75, $100, or gift of an i-SAFE subscription designated to a school/district ensures that educators have i-SAFE programming to enrich 21st century learning, therefore positively impacting the lives and future of their students. Thank you.

Teri Schroeder
CEO, i-SAFE Inc.
To Donate by Check, Mail To:
i-SAFE Inc., 6189 El Camino Real, Suite #201, Carlsbad, CA 92009
Make check payable to: i-SAFE Inc. Please use the form to the right to donate with a credit card.
The Internal Revenue Service has determined that i-SAFE is an organization described in section 501(c)(3) of the Internal Revenue Code. Therefore, you may treat your donation for tax purposes as a gift to an exempt, publicly supported nonprofit organization (reference our EIN 33-0821845 and IRS DLN 1705327877742). Please consult a federal and state tax expert to advise you on the tax treatment of your donation.
Your Donations are Tax Deductible